The Butcher for Premium Gold Coast Meat
The best Gold Coast butcher for the best Gold Coast beef.  Beef is an essential food that contains a vast array of protein, vitamins and minerals that not many other foods can replicate.  It is part of a healthy and balanced diet, and let's be honest,  tastes amazing.  Here at Hope Island Gourmet Meats, the best Gold Coast butcher, we pride ourselves on our top notch, 100% grass fed natural beef.  Stocking a wide variety of specialised cuts at very affordable prices, we can happily say that our meat is some of the best around the Gold Coast and we are sure you will too.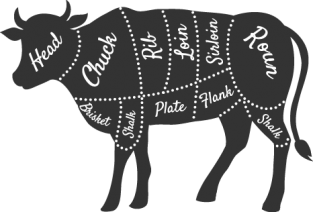 Planning a BBQ? Come in and try our award winning Beef Sausages made with only premium beef.  We also make preservative free sausages on request.
Our quality beef comes from Great Southern and Cape Grim Tasmania.  Cape Grim is renowned for its luscious beef products, clean air and superior pastures.  The livestock breathe the clean crisp air and eat from the high quality pasture which gives us amazing tasting beef.  As required by Tasmanian law, Cape Grims Beef is completely hormone free.
Hormone Free
Antibiotic Free
GMO Free
British Breed Beef Only
Graded at Four & Five Star
Naturally Marbled
Humanely & Sustainably Grown
Click here for some great beef recipe's that will give you a whole new insight to the world of cooking. 
Looking for a Gold Coast butcher for certified organic grassfed beef?  We now stock Acres Organic Grassfed Beef here in our Hope Island Store.
The natural environment Acres source their beef from, provides the perfect platform for nurturing cattle that are guaranteed to be 100% free from added hormones, antibiotics and genetically engineered ingredients (GMOs or GEIs), while also meeting the strict organic standards our customers expect.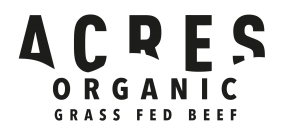 Hope Island Gourmet Meats is your Gold Coast butcher stocking Little Joe Beef.
Little Joe is the global epitome of grassfed beef. It is exclusive in supply and a luxurious eating experience.
The Little Joe promise is to deliver an all-natural grassfed beef product that offers a minimum marble score of four (AusMeat Standard). A feat near impossible to replicate.
Grassfed for life
Raised without antibiotics
No added hormones
GMO free
Free range, never confined to a feed lot
Marble Score 4+
Our cuts of Beef
G/F = Grass Fed
P/C = Portion Controlled