A family run Gold Coast butcher with humble beginnings
Hope Island Gourmet Meats has been a family owned Gold Coast butcher for over 15 years. Since our beginnings we have always ensured that our meat is of highest quality grass fed and that our customers are treated to great service and a large variety of meats. We have a long standing relationship with all our suppliers which means if we don't have it on display we can get it for you anyway. If there is a specialty cut you require, or even a whole suckling pig for a family spit roast, just have a chat with one of our friendly butchers who will be able to prepare it, season it or even give you hints and tips on how to make your next BBQ one your guests will never forget.
Your Gold Coast Butcher who's #1 Priority is Quality
When it comes to meat, especially natural grass fed, there is no substitute for quality. That is why we source our meat from only the best suppliers, and we purchase it whole, no pre-cut cardboard boxes of meat for us.
Our fully qualified butchers take to the meat with the utmost care to ensure that the meat looks as good as it tastes. Not only do we prepare the meat from scratch but we always ensure every part of the animal is used, from bones to organs there is a recipe for everything, just ask us!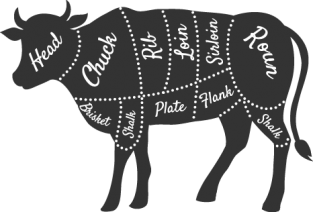 Convenience is key!
We always make sure that our meat stays fresh, even on the way home. Therefore we provide a vacuum sealing service
so that the flavour of your meat is maintained. Travel a worry? Well not anymore because we also have a variety of delivery options. Our variety of meat also includes options for people who may have a gluten intolerance as we believe everyone should enjoy a good cut of meat.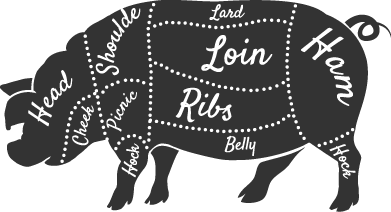 Supporting the Gold Coast community
Hope Island Gourmet Meats also provides meat trays for Gold Coast clubs and supplies a variety of small goods and grass fed meat to restaurateurs and chefs. We can deliver daily and ensure every order is met with freshest, highest quality meat.
We are also big believers in supporting the local Gold Coast community, therefore we offer sponsorships and support to sporting clubs, non for profit organisations and schools. For further information on this, please send us a query via our contact us form.
a family owned Gold Coast butcher for over 15 years
get in touch
hope island gourmet meats

hope island
Shop 4 Hope Island Shopping Centre
10 Santa Barbara Road
Hope Island, 4210, QLD
Phone: (07) 5530 1862